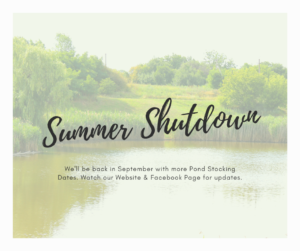 We have finished our spring deliveries and are now in our summer shutdown period. The weather is too hot during late June, July, and August to deliver fish.
We anticipate being back to our regular route schedule in September. Watch our Facebook page and website for updates starting in August when we'll post our schedule.
In the meantime, you can place your orders NOW for Fall deliveries. Give Terri a call at (501) 676-3768. If you can't reach her, leave a message.
Our Website will also get an update this summer, along with pricing updates for some states. Check back often to see what's new.