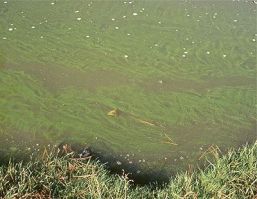 Do you have a pond vegetation plan?
Vegetation will sprout soon.  If pond vegetation limited use of your pond in past seasons, now is the time to develop a treatment plan while plants are dormant.
Water temperature stimulates vegetation growth rates.  With the cold winter, we could see activity in March or April.  Accurate plant identification is the key to effective treatment.  Don't waste expensive chemical costs on the wrong plant.  Grass carp or tilapia may be a biological option for your condition.
Find out what types of vegetation your have in your pond and research options.