July 2018 Updates from Stock My Pond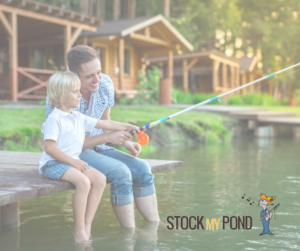 It is warm outside this summer! Just a reminder, Stock My Pond does not deliver fish in the summer because of the heat. However, we are currently taking orders. The new pond stocking schedule will be available on Friday, August 17th. Continue to look for updates on our website and Facebook page. We are looking forward to being back on the road in September!
If you have any questions for us or want to place an order, give us a call at (501)676-3768. We are happy to help in any way we can. Enjoy time with family and friends this summer!