Farm Cat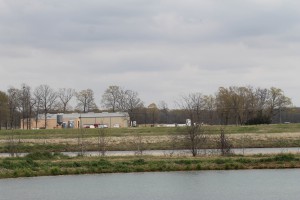 Welcome to Farm Cat, Inc. Family owned and proudly delivering the highest quality live fish to ponds and lakes across the country for more than 60 years.  With more than 450 acres of water in production,  we specialize in pond and lake stocking and the live transportation of fish. We also offer management services of your pond or lake so you receive maximum potential for years to come.
Hours of operation:
Monday – Friday: 8:00 am -5:00 pm
Saturday: 8:00 am – 11:00 am
Closed Sundays
Location:
3014 Salem Cemetery Road
Lonoke, AR 72086
Phone: 501-676-2686
Meet the Finleys In the late 1960's, George and Wade Finley, Sr. pursued careers unrelated to agriculture.  Their father, Don R. Finley was a row-crop farmer and raised cattle on ...
read more »
Farm Cat Inc. is a pioneer in the transportation of live fish and brood stock and we have a long history of successfully transporting live fish since the early 1970s. ...
read more »